Wildwood Instruments

Wonderful, HIGH QUALITY Handmade Drums and MORE!



Where I get my dyes and supplies. They have the best people, products, prices, service, and information ANYWHERE!


Tie Dye Phat Dyes teaches how-to Tie Dye up to 17 amazing patterns. Currently there are 8 different training courses being sold world wide. Tie Dye instructions available on download or DVD. Master tie dye artist shares 20 years of tie dye knowledge, tips, and tricks.


Witches Closet and Dragon's Den

Witches Closet designs award winning Renaissance and Fantasy costumes for faires, LARP, LOTR, SCA, or everyday! - They made a LOT of the garments for our wedding!


My dear friend Ana's Candles


Rosie O'Donnell! Gotta Love This Woman!





Musicians Say No! To Bush World Order - to learn more, click!


This is a gaming league that I belong to where we play Pogo games! If you join a league, it should be this one. The people are wonderful!


This is my friend Tammy, please help if you can. No amount is too small.


This woman makes great gift baskets! I bought one for my Mom!! Great prices, too! Check it out!


This woman makes lovely tie dyed flower arrangements! She also has complete wedding packages available! Great prices, too! Check it out!


They have gifts, Buddha statues, Grateful Dead merch and more! Check it out!



A Hip alternative to eBay for Hippies and kind folks! Check it out!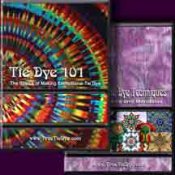 Buy the complete "Learn How To Tie Dye" video series, based on a system refined by the authors during ten years of producing and selling tie dyed clothing and tapestries. Includes Tie Dye 101 and Advanced Tie Dye Techniques. The essential resource for anyone interested in making spectacular tie dye. 3 DVDs total. Or you can get each volume seperately!


Wonderful group,perpetuating the music of the Grateful Dead!


BASSARTS.com

This guy is a Master of airbrush! He is amazing! The web site is very fun to browse just for the fun of it! CUSTOM CREATIVE Gifts, Art Gallery, PLASZMA, Games and More.


My beloved Brian's and our friend Matt's Liquid Lightshow Company .


Liquid Karma Lightshow

Liquid Lighshow event enhancement! A visual experience that'll BLOW YOUR MIND!!!



VITAMEN A

I don't know what to say about these guys...
They will groove your butt off!!


Shotgun Susie has a fun site, just be ready for the pop ups.


Official Grateful Dead Homepage

The inspiration that started it all for me! The music never stopped! (Caveat: the band was the inspiration, not the site)


For more really greoovy tie dye designs!


- Some of the most beautiful tie dyes you'll ever see!


Darkstar Orchestra

These guys recreate entire Dead shows; You have to feel the music to believe it!




Paula Burch
She is a hand dyeing and batik artist. She has some beautiful pieces, and great instructions on her site! Excellent links too! And she's REALLY brilliant!


Fuji's Place!

Many Dead and Dead oriented links! Even some show stories!


Peace Conspiracy

Promoting peace, harmony and goodwill by being proactive in networking causes that uplift the human condition.



My link banners and buttons:

Please email me and ask to use these! I will send them to you. PLEASE DO NOT LINK TO THEM!
I have to pay for my bandwidth!


Tie Dye Shop | Order Info | Web Design Services | Testimonials | Webrings and Affiliations | Links | Gallery | History | Guest book | Home | Add Your Link!| Events|Contact Info

This site created and maintained by TieDyeQueen® all rights reserved,© copyright 1998-2008. Please contact Webmistress with any problems, questions, or broken links!