This is Brian, my first true soul mate. When we fell in love, he was the great love of my life! We were supposed to spend the rest of our lives together. He left this world on June 1, 2001. I miss him terribly. With the help of his beautiful sister Rachel, I gave birth to our son, Baby Brian, on June 8,one week after his passing.
    Brian was such a wonderful, beautiful person! We were friends long before we fell in love. We made tie dyes together, and made music, and danced, and played with the kids. My children fell as deeply in love with him as I did. He called himself their "big friend", but he was so much more. Over time, he became a wonderful 'step-dad'.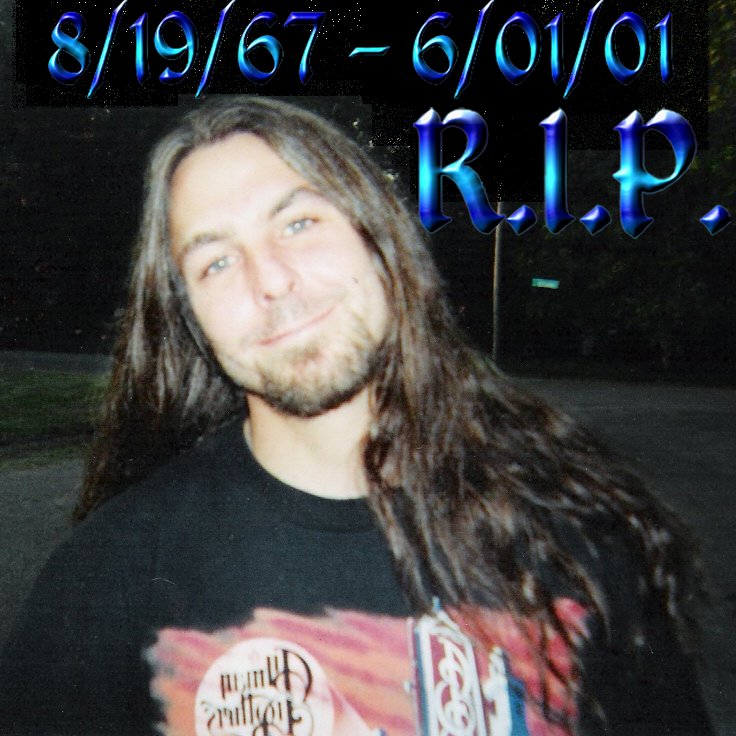 We all miss you!
"Who's your Daddy?" ;)


---
For all of Brian's friends who had asked how to make a donation for Baby Brian, please click:
this site created and maintained by Karen for Daddy, and our friends and family all rights reserved,© copyright 2001-2009. Email if you want to for any reason, too.